Wildwood Medical Center (just north of the Wildwood Shopping Center)
10401 Old Georgetown Road, Suite 104
Bethesda, Maryland [LINK to MAP]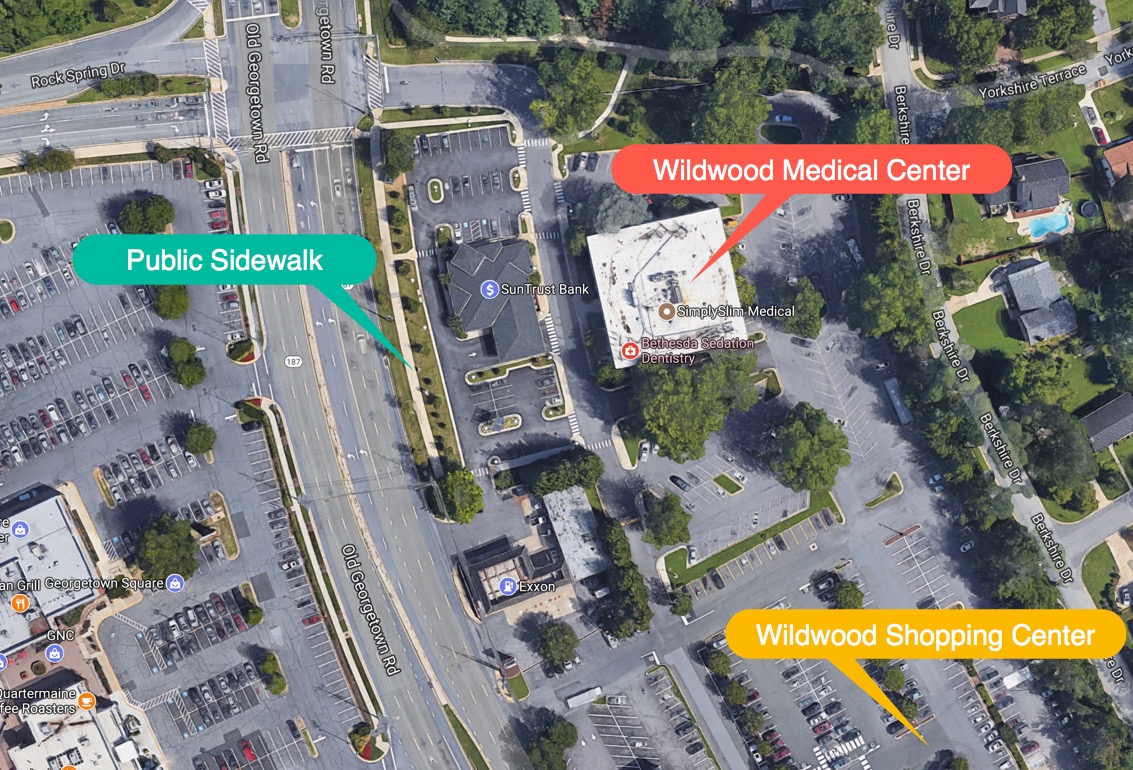 PARKING
DO NOT PARK in the Wildwood Medical Center lot or ANY Shopping Center - you WILL be towed.
The Wildwood Baptist Church [10200 Old Georgetown Rd, Bethesda, MD 20814] has offered their lot for parking, and public parking is available on side streets (See below).
Exercise Your Constitutional Rights! 
Come to the Public Sidewalk on Old Georgetown Road, and STAND FOR LIFE!!